Technophage Group integrates several companies and different business units with a complementary portfolio of products and services that share a common objective: provide solutions in the development of essential pharmaceuticals.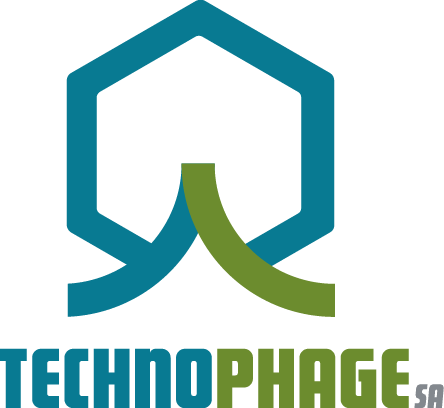 Since 2005, Technophage uses three different technologies to discover and create solutions for infection, neurosciences and ophthalmology. TechnoPhage's strategy is based on developing new therapeutics from early discovery to clinical development. The company has its own GMP manufacturing plant specialized in the production of biologics, such as bacteriophages and antibody fragments, and has recently concluded the first clinical trial of a Technophage proprietary product, which has also received a Fast Track Designation granted by the U.S. FDA. TechnoPhage is focused on increasing its pipeline of proprietary technologies and deriving products.
VectorB2B-drug developing has been created in 2019 and consists of  a business development platform that gathers the scattered capacities of prominent academic and industrial shareholders in the sector of health biotechnology, and transforms them into viable economical assets, by providing integrated services in drug discovery and screening, project design and implementation, contract research and contract manufacturing.
Launched in 2021, LX Bio – Pharmaceuticals, S.A. is a new company focused on the development of the latest phases of clinical trials, production, and commercialization of biologics. It is expected for the company to become a reference player in the international biopharmaceutical market with exports for all parts of the world. Based in Portugal, LX Bio has a growing team of specialists that counts with over 20 years of experience in the biotech industry for which a new facility is currently under construction.

T-Oncology AG is a new spin off, which focus on the development of antibody-drug conjugates (ADCs) based on Technophage's patented technology within the Technobodies platform. This innovative technology takes advantage of the small size of small antibody domains and their binding to other molecules, such as chemotherapeutics, allowing for a more targeted, efficient treatment with fewer adverse effects. This new company will be at an early stage in Switzerland and will start recruiting a scientific team as early as 2023.